Collier Research is the best choice for your project.
Connector.

We are Subject Matter Experts who specialize in this work

Collier Research is focused on excelling in the areas of detailed stress analysis, airworthiness certification, methods development, and structural optimization. These areas are our company's strength and passion, which is why many customers draw on our expertise. The company's managerial and technical objectives are clear and serve as a unified corporate strategy adopted by all researchers, engineers, and developers on the team. Collier Research has expert knowledge, which gives clients the best automated structural analysis solutions.

Connector.

Collier Research has been doing this longer than any other company

Long before other companies gave any thought to stress analysis automation, Collier Research had identified the challenge and began working on the solution. Collier Research has been steadfast in its objectives from day one with a firm understanding of what the company should do and how it can best contribute to the industry. Major aerospace OEMs continue to work closely with Collier Research because our company has proven to them that we deliver value-added results.

Connector.

We have an exceptionally high level of talent within the company

Collier Research has senior experts in tech leadership positions with extensive backgrounds in helping OEMs solve the most challenging problems in aerospace structural design and analysis. Collier Research also has an energetic staff of extremely smart, high-achieving, young professionals. With Collier Research's competitive hiring process, each member of the team has been hand-selected from a field of hundreds of candidates. The company does not take hiring a new engineer lightly.

Connector.

We have experience developing stress analysis framework tools

Collier Research has a great deal of experience developing robust, automated analysis processes for 50+ different aerospace companies worldwide, helping clients to streamline their workflow process and design a better aircraft. This has given Collier Research a unique understanding of the important industry problems and how to quickly make a valuable impact to the project. Collier Research's experience on client projects proves to be instrumental to their success.

Connector.

The original developers are still with the company today

Much of Collier Research's success with engineering services can be attributed to continual industry leadership in our areas of expertise. The original developers who started this effort at NASA Langley Research Center in 1988, are also the same team that started Collier Research in 1995. All of those original developers are still leading the company today. Craig Collier, P.E., the corporation president and CEO and the eldest member of the team, plans to continue leading the technology for another 20 years. Many young enthusiastic engineers and developers have joined the Collier Research team. The entire team is passionate about pursuing the best customers and projects and developing technology in the direction that will best fit clients' needs.
Collier Research is the best choice for your project.
Providing Superior Service
At Collier Research, we have a commitment to providing our customers with the best quality service and support in the industry.
---
Request a Quote for Services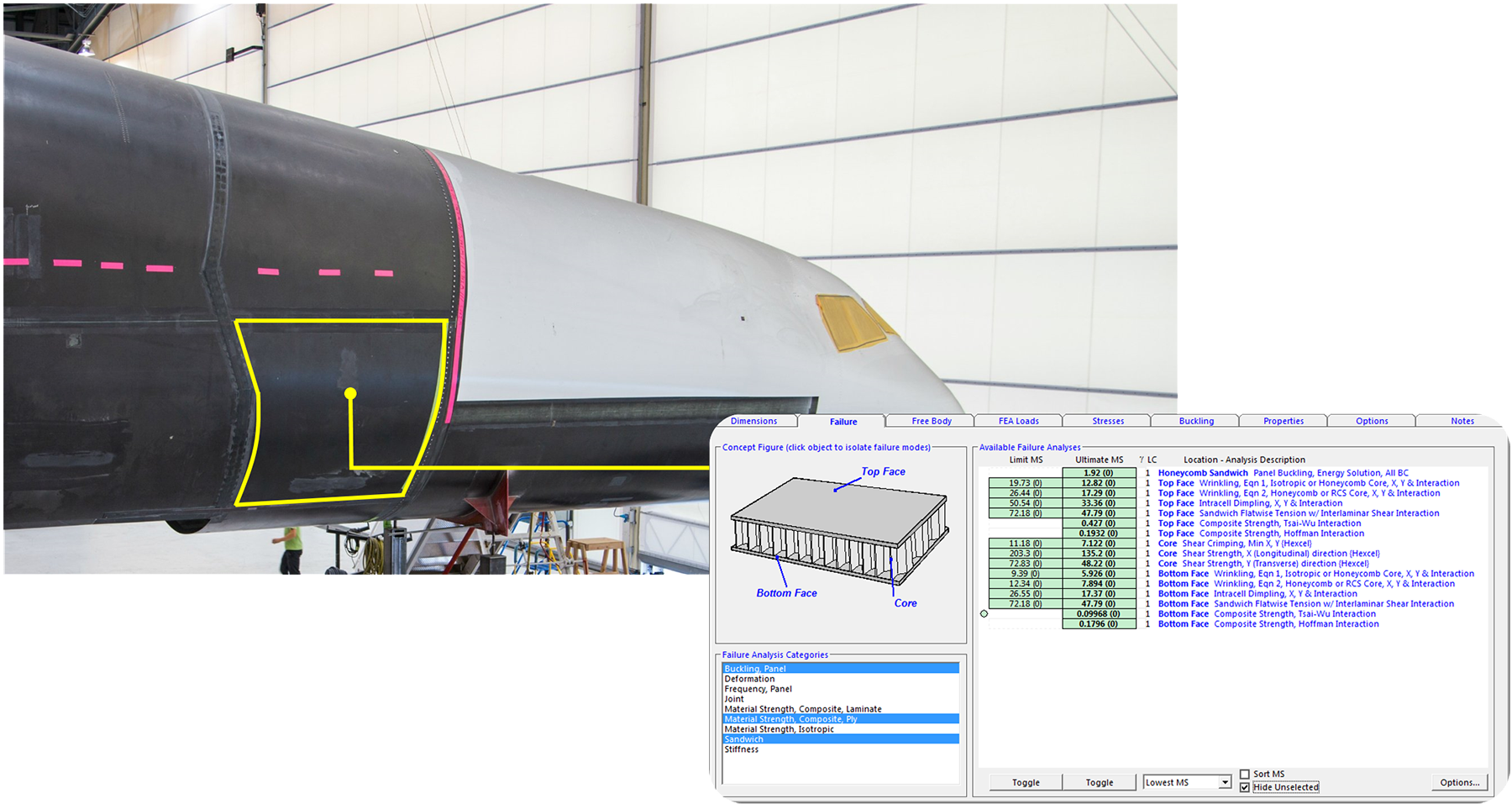 Weight Reduction
Let us help you reduce the weight of your structure by 20-40%
Sizing & Analysis
We provide detailed sizing/analysis of composite and metal airframe structures
Structural Certification
We can supply you with required stress reports for FAA certification
Methods Development
Our experts can develop custom methods for your analysis needs
Customized Framework
We can customize a Stress Framework to streamline your workflow process
Our Expert Knowledge Includes
Analysis and certification for commercial aircraft and business jets – Collier Research performs this for specific customers using the Collier Research-owned software solution, HyperSizer. The HyperSizer software automates the stress analysis and produces reports that provide data for interpretation, visualization and traceability of analysis details.
Software development & programming – our team is comprised of sharp, young developers continuously researching and programming tools and methods using state of the art languages
Senior engineering and expertise with analytical methods – our engineering team has already programmed hundreds of industry-standard aerospace methods into the core framework of HyperSizer, with the solid background and know-how to efficiently incorporate our clients' own proprietary methods. We are experts with the NACA classical analytical solutions which are used extensively by OEMs in metal aircraft design. Additionally we are highly-skilled in composite analysis and have experience developing custom composite analysis methods for non-traditional laminates using off-nominal ply directions.
Large scale software system development and process automation – our enabling technology is the HyperSizer software capability that automates model data exchange and coupling with industry-standard finite element analysis software. The seamless coupling of HyperSizer with many CAE software tools allows us to quickly develop automated analysis/sizing processes to deploy within large stress groups, providing a total stress framework solution for OEMs
HyperSizer Pro
HyperSizer Express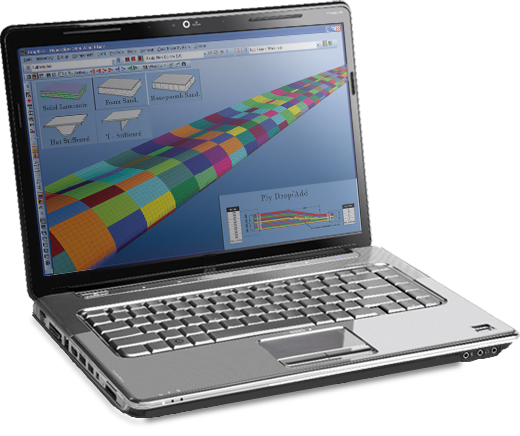 CAD
Dassault Systèmes CATIA
Siemens NX CAD
Dassault Systèmes SolidWorks
FEA
MSC Nastran
Siemens NX Nastran
Dassault Systèmes Simulia Abaqus
Dassault Systèmes Simulia Abaqus CAE
Altair Optistruct
Altair HyperMesh
Siemens FEMAP
Other
CGTech Vericut Composite Programming (VCP)
iCPS
Microsoft Visual Studio
MathWorks Matlab
Eclipse
VBA
Python
C#
Let Our Experts Help
Get a quote today for us to help you complete your engineering project on time and on budget!
Featured Customer Quote
"HyperSizer has allowed us to efficiently iterate design solutions achieving minimal weight at reduced cycle times. The support that we have received from Collier Research has been top-notch and allowed us to seamlessly integrate our analytical methods into the HyperSizer optimization engine."
– CL