User Forum
The HyperSizer User Forum is a great place to search for answers to frequently asked questions. Many users post and answer questions on the User Forum. Register (it's free for customers!) because many of the most useful Forum features only become available to you when you do so. The four key areas are: The Main Menu, The Board Index, The Message Index, and The Topic.
Join the Community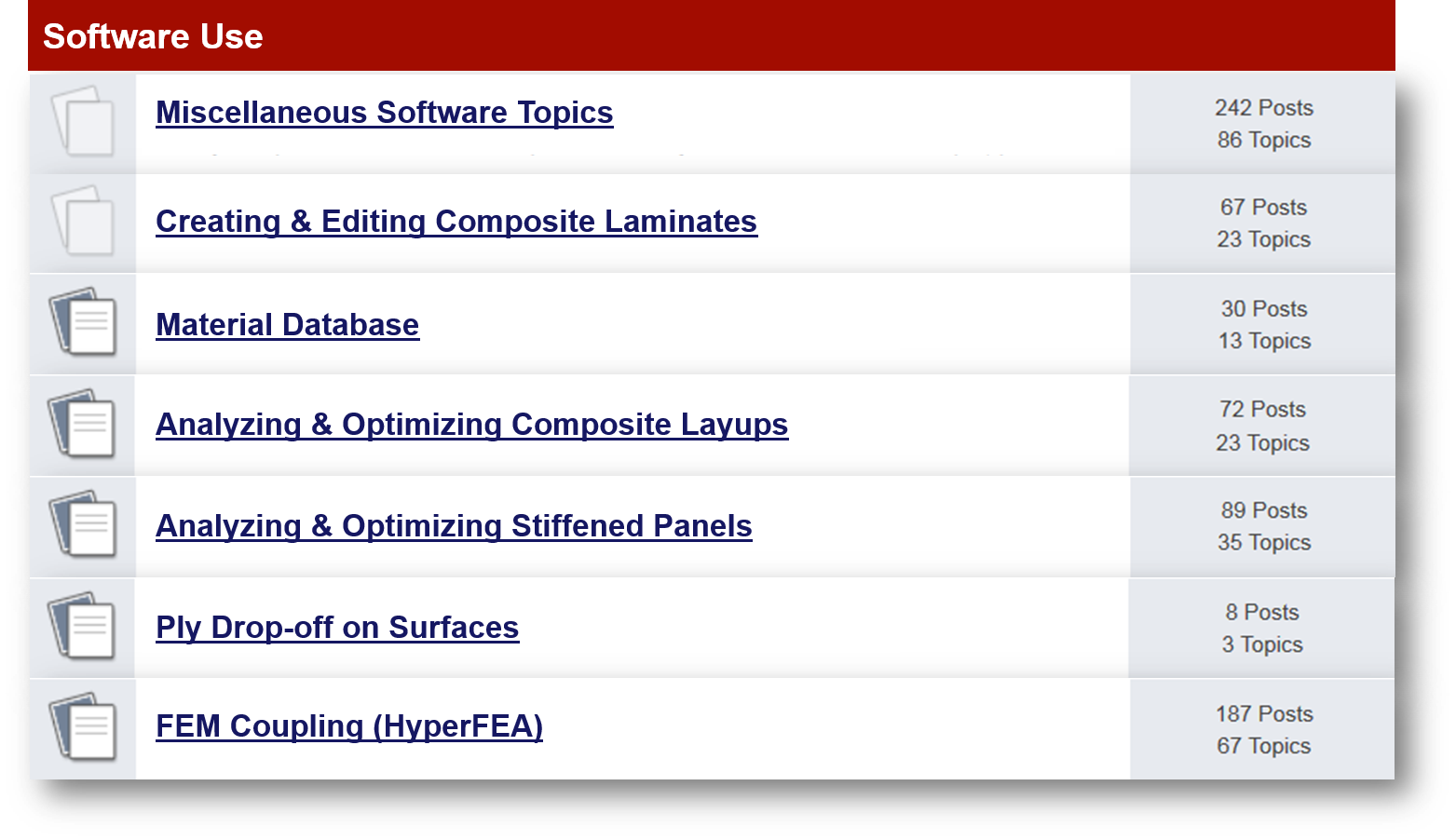 Help System
The HyperSizer Help System is the central repository for all HyperSizer user documentation. The Help System contains quick reference material, how-to tutorials, analysis methods documentation and best-practices for using HyperSizer for sizing and analysis.
Get Support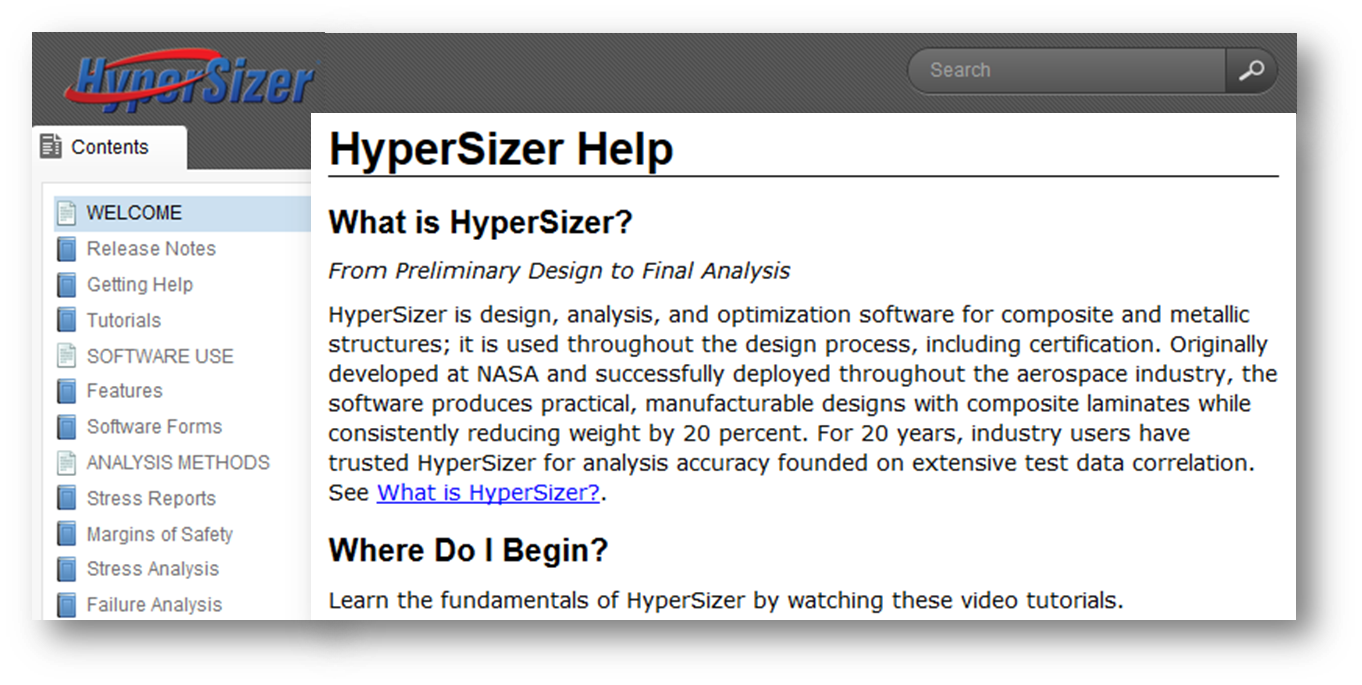 Support Ticket
Post all new questions to the User Forum. Use the Support Ticket system only for questions containing proprietary data or for reporting a software bug. The HyperSizer Team is ready to support your project with trained applications engineers. In order to streamline support requests and better serve you, we use a support ticket system. Every support request is assigned a unique ticket number for tracking progress and responses online.
Submit a Ticket