---
v6.4.5
What's New?
---
Increased speed, support for solvers and weight/cost optimization
HyperSizer v6.4.5 is based on a reconfigured core technology with built-in "intelligence" that produces more accurate answers with less user input. The new version now supports nonlinear and dynamic load stepping Abaqus and Nastran FEA solutions. For the wind industry, weight/cost optimization has also been added to enable engineers to include the effects of material choices on tools, labor, facilities, etc., when studying tradeoffs between carbon fiber and fiberglass.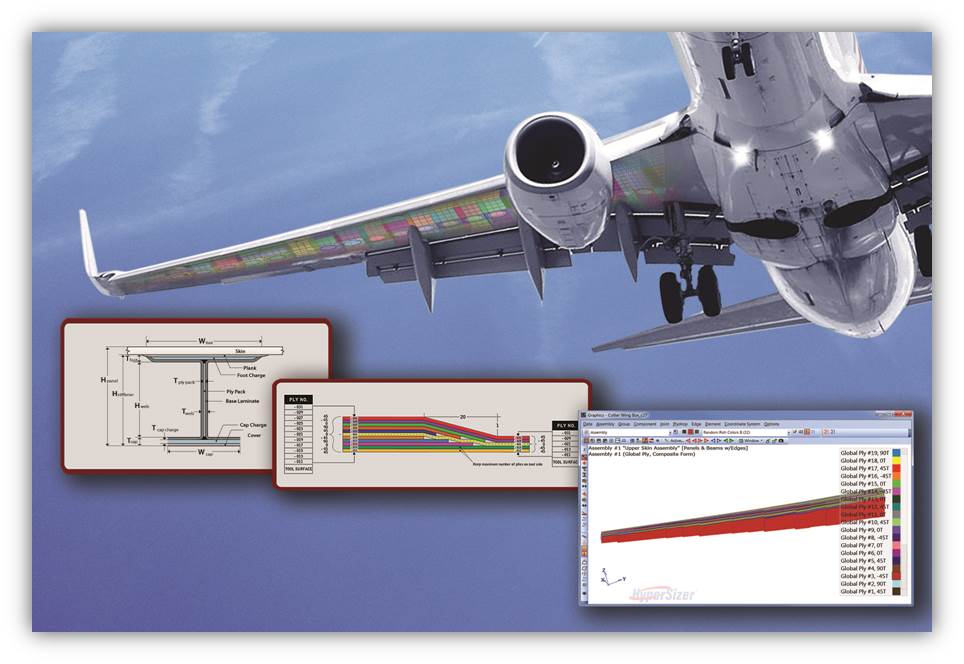 Successful LADEE satellite designed with HyperSizer
Product Design & Development, October 2013
NASA Ames uses HyperSizer software to optimize the first modular Common Bus vehicle for use in a moon-dust mission. By using HyperSizer throughout the design-test-build cycle, the engineering team could fully validate their modular design for LADEE. The software provided other benefits as well. During critical design review (CDR), for instance, Fernandez was able to produce graphical outputs that clearly illustrated structural margins, critical load cases, and critical failure modes. The tool generated a stress report that became part of the final Primary Structure Stress Substantiation Report.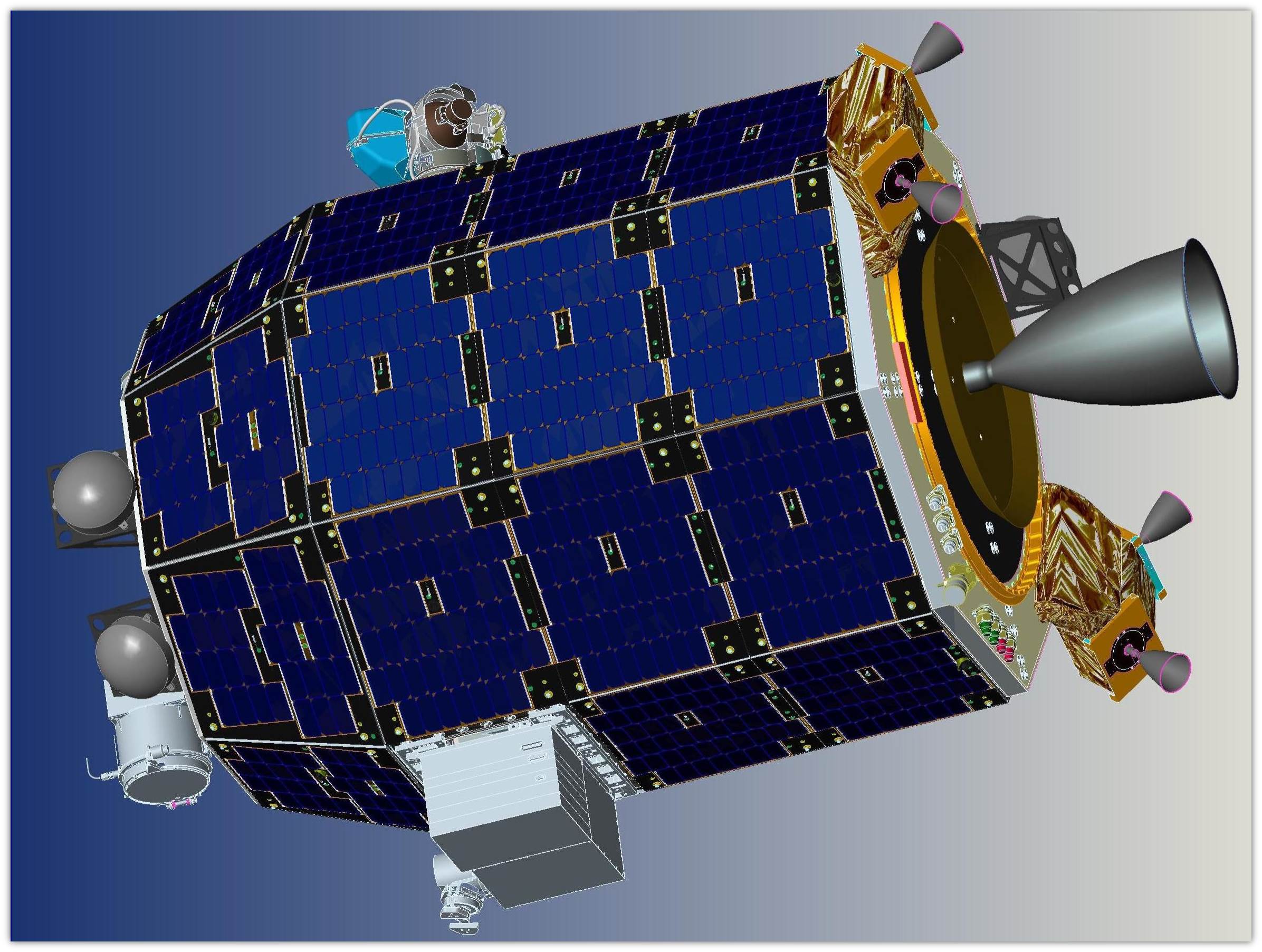 2013 Collier Research HyperSizer AIAA Structures Best Paper
April 2013
Craig Collier (left) congratulates the winners of the first annual Collier Research HyperSizer American Institute of Aeronautics and Astronautics (AIAA) Structures Best Paper Award, Rauno Cavallaro (right), Luciano Demasi (center), and Andrea Passariello (not present), for their paper entitled "Nonlinear Analysis of PrandtlPlane Joined Wings. Part II: Effects of Anisotropy" presented at the 2013 AIAA/ASME/ASCE/AHS/ASC Structures, Structural Dynamics, and Materials Conference. The award, which was endowed by Collier Research, will continue to be presented at the yearly conference.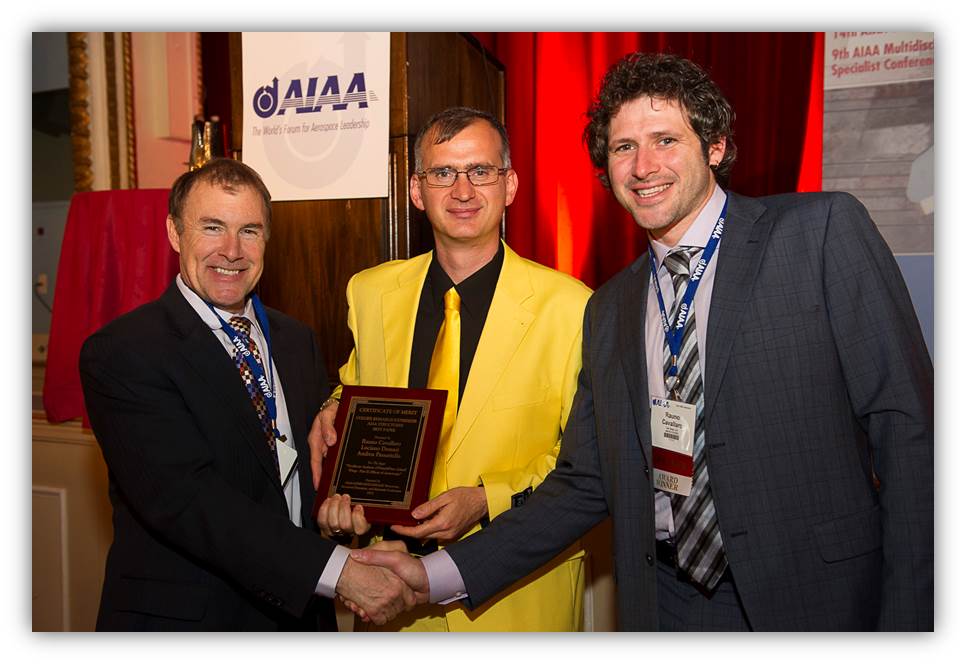 A Complete Software Solution

From Preliminary Design to Final Analysis
HyperSizer® is design, analysis, and optimization software for composite and metallic structures; it is used throughout the design process, including certification. Originally developed at NASA and successfully deployed throughout the aerospace industry, the software produces practical, manufacturable designs with composite laminates while consistently reducing weight by 20 percent. For 15 years, industry users have trusted HyperSizer for analysis accuracy founded on extensive test data correlation.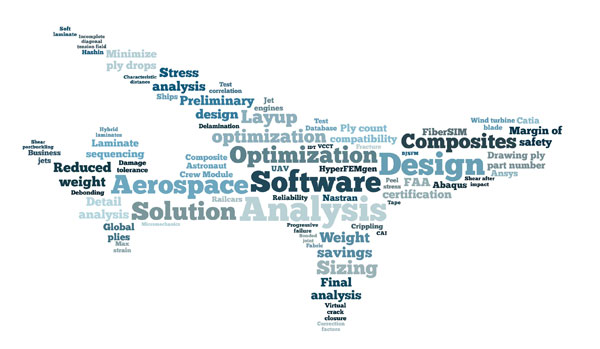 ---