HyperSizer Worldwide Distributors
With a deep understanding of our customers' engineering needs, our distributors provide technical solutions, project implementation, and product support for our customers. If you are a technology provider or distributor and interested in representing Collier Research Corporation, we'd like to introduce you to the HyperSizer Distributor program. This program offers a wide variety of benefits, including channel pricing, extensive support and training, and customized engineering support for your customers.
For more information on our International Distributor Program, please contact Ivonne directly at ivonne@hypersizer.com or call 757-825-0000.
Current Distributors
---
Brazil
PHSeven Consultoria em Software Ltda
Rua Domingos Osvaldo Bataglia 297
Bairro Mirandopolis
04051-090 São Paulo-SP
Brasil
Phone: +55 11-3589-6409
Email: paulo.sauer@hypersizer.com
---
China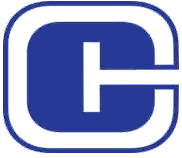 CCT (Exclusive China Distributor)
Room 2007, Kaixuan Center, No.170
Beiyuan Road, Chaoyang District
Beijing 100101
P.R., China
Email: weiwei.hu@hypersizer.com
---
Germany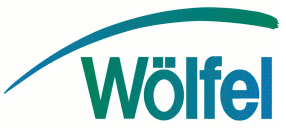 Wölfel Beratende Ingenieure GmbH + Co. KG
Max-Planck-Str. 15
97204 Höchberg
Germany
Phone: +49 931-49708-360


India


Advanced Forming Technology Center (AFTC)
# 8 B, "Siddhi Vinayaka", 2nd Phase, 2nd Block
Nagarbhavi Ring Road, Bangalore 560 072
India
Phone: +91 80-2318-2272


Japan
Advanced Technology Institute, Inc. (ATI)
2-3-13-103 Tate, Shiki,
Saitama-ken, 35-0005
Japan
Email: yujiro.imamura@hypersizer.com


South Korea

ACESS
Suite 938, Daerim Acrotel C, Jeongja-dong, Bundang-gu,
Seongnam-si,
Gyeonggi-do, Korea
Phone: +82 10-3039-9034
Email: won.lee@hypersizer.com
---

Samwon Millenia Inc.
#724, Migum Park Building, 150 Gumgok-dong, Bundang-gu,
Seongnam-city
Gyeonggi-do, Korea 463-806
Phone: +82 31-714-3349
Email: jh.kim@hypersizer.com
---
Turkey

Inores
Kayisdagi Cad. No:3
Flora Suite&Office Kat:20/2002
34750 Kozyatagi Atasehir/Istanbul
Phone: +90 216-577-34-01
Email: serkan.us@hypersizer.com